Church Calendar – Current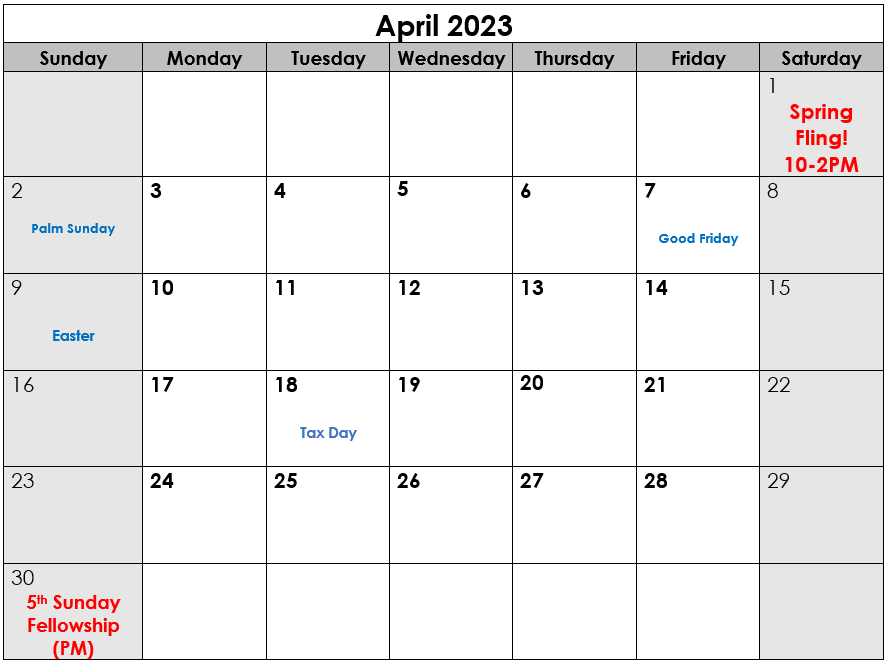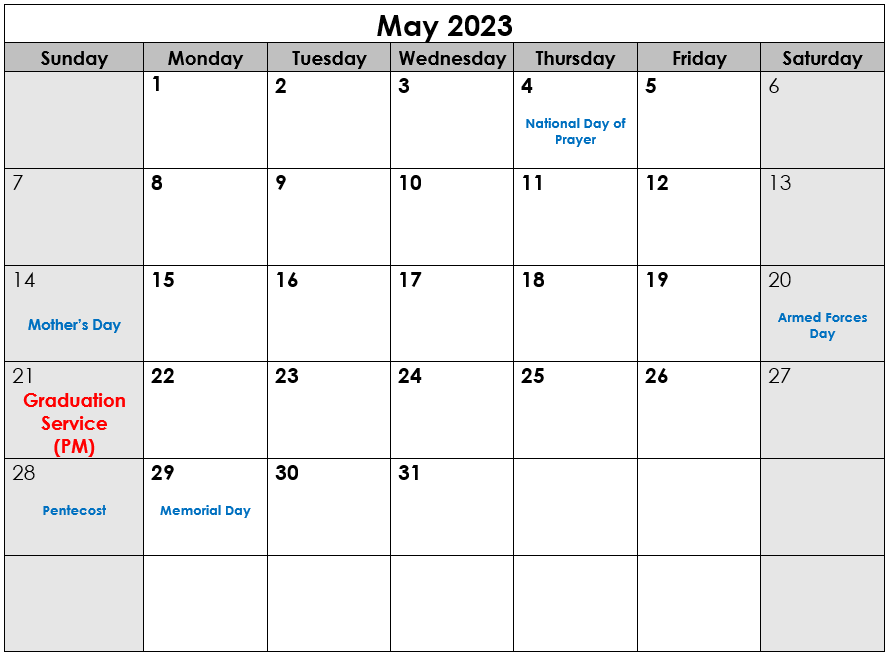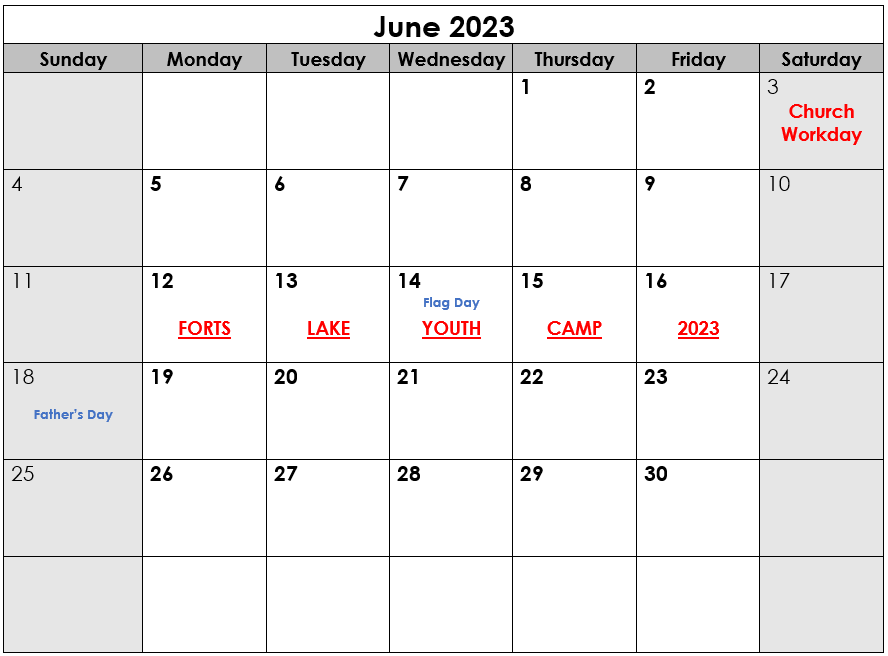 Other months available here.
EVENT LISTING
APRIL
Apr 01 – Spring Fling! @ 10am-2pm
The Spring Fling! will be held at Forts Lake Assembly. Everyone is welcome to come and join us.
Apr 30 – 5th Sunday Fellowship (PM)
This fellowship will be held at the Forts Lake Assembly FLC following the evening service.
MAY
May 04 – National Day of Prayer
May 20 – National Armed Forces Day
May 21 – Graduation Service (PM)
This is the service where we honor both high school and college seniors.
May 28 – Pentecost Sunday
JUNE
Jun 12-16 – Forts Lake Youth Camp
Forts Lake will host the annual Youth Camp this week. Morning speakers are Stephen Taylor from Harvest Time Ministries (Tuesday – Thursday) and Doug Chapman. The evening speaker is Roger Luke.